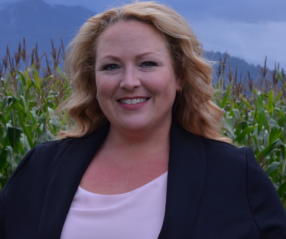 Welcome to Chilliwack-Kent!
I am honoured to be the Member of the Legislative Assembly for Chilliwack-Kent. Our constituency includes the traditional territories of the Stó:lō Nation, Sts'ailes Nation, and Pilalt and Ts'elxweyeqw tribes, and the communities of Agassiz, Bridal Falls, Chilliwack, Cultus Lake, Harrison Hot Springs, Harrison Mills, and Rosedale.
My office is here to serve you remotely. Please contact us with your questions and comments, for assistance with provincial government programs, and to let us know about issues and events in your community.
Reach us by calling 604-858-5299 in Chilliwack and area, 604-796-5270 in Agassiz (and Kent area) or emailing kelli.paddon.mla@leg.bc.ca.
COVID-19 Information
Non-medical info: 1-888-268-4319
If you are feeling unwell: call 8-1-1 (no area code)
Federal info: 1-833-784-4397
Self-assessment tool for yourself or others: https://bc.thrive.health/
BC Centre for Disease Control (BCCDC), comprehensive info on COVID-19: http://www.bccdc.ca/
Learn More